Co-Creating Emerging Future

International Telesummit October 26th – November 1st, 2017
You missed the telesummit? – You may get access to all recordings right here!
Good News! – They are among us …
The Designers of the Emerging Future
As global transformation accelerates, more and more people are called to participate in creating a more conscious world. The models and structures that once served society well now appear outdated and in desperate need of change. The awareness of this fundamental global shift is increasing over time.
Awareness is a first necessary step for inducing transformation, yet, it needs more.
Our passion is to support those people who feel called to take action in facilitating and co-creating this great shift to a regenerative world.
With the "Designers of the Emerging Future" we invite you to join an inspiring field of international activists from different societal fields who are engaged in this global shift in consciousness.
Through life-affirming narratives given by our guests we strive to inspire you as you feel the connection between the emerging future, the creative impulse and one´s higher purpose.
By highlighting on the intersection between inner dimension and outer engagement of the speakers we make it easier to recognize the overarching principles and the competencies underlying such a way of being and working. With this we aspire to encourage you to release your creative force for designing your own path.
The summit features evolutionary activists, who will be offering insights, new research, practices in the fields of Leadership, Arts, New Technology, Social Media, Education, Architecture, Societal Evolution, Politics
Our Special Guest
Prof. Linda Groff, USA, is Director Global Options and Evolutionary Futures Consulting.  Emeritus Professor, Political Science & Futures Studies, California State University, where she taught for over 40 years.  She teaches, writes, consults, and gives talks/workshops in the USA and globally, on  global futures, evolution, intercultural dialogue, spiritual/ consciousness,  unity/diversity topics.
more
Linda has an M.A., M.A.L.D., and Ph.D. in International Relations from The Fletcher School of Law & Diplomacy, located at Tufts University and associated with Harvard University, along with a B.A. in English, and Minor in German, from the University of Michigan.  Linda has taught at universities in the U.S., Canada, Japan, and Europe.  Before beginning full-time university teaching, she worked as a Research Assistant for one professor at Yale, then Harvard, and then two professors at M.I.T.
Forthcoming Book: Options for Future Human Evolution.
These are the topics we have chosen to bring to your attention. They all are part of the field that supports transformational change.
Notice: Daylight saving time ends at that very weekend in Europe.
Thursday October 26th, 7pm, CEST
Individual and collective Transformation

Bence Ganti, Hungary
Julian Still, Belgium

Host: Ingrid Schneider

Friday October 27th, 7pm, CEST
Education

Markus Molz, Luxembourg
Anja Wagner, Germany

Host: Bettina Geiken

Saturday October 28th, 7pm, CEST
Arts

Mariana Carranza, Uruguay
Terrence Kohler, Australia

Host: Claudine Villemot-Kienzle

Sunday October 29th, 11am, CET
Leadership and Diversity

Daniel Eppling, France
Vittoria Zipoli Caiani, Italy/Philippines

Host: Claudine Villemot-Kienzle

Monday October 30th, 7pm, CET
Politics

Marina Weisband, Germany
Helen Titchen Beeth, UK/Belgium

Host: Ingrid Schneider

Tuesday October 31st, 7pm, CET
Society and New Technologies

Jean Clauteaux, Venezuela/ France
Andrea Harding, UK/USA

Host: Bettina Geiken

Wednesday November 1st, 7pm, CET
Competences for co-designing our Futures

Prof. Linda Groff

Hosts: Bettina Geiken, Ingrid Schneider, Claudine Villemot
With the ZOOM webinar technology you are invited to join our one week event. Our guests will engage in each session in a co-creative dialogue for about 45 minutes. After that time we'll open the floor to your questions and engage you to participate with your thoughts and impulses to the topic of that very day. Sessions will last about 75 minutes.
Following the sessions we invite you to join our interactive facebook group for further dialogue.
ZOOM technology allows you to join from your computer, mobile devices or telephone after registration.
The telesummit is a piece of a bigger process of encouraging people to co-create a regenerative and life-affirming future. With this telesummit we intend to stimulate this process, which could live on in many different ways afterwards, some of which will emerge during the telesummit itself and will be presented here on this website.
Your first step may be just to stay in contact or even get interested in learning more. In this case we recommend you our new page – what's next
About us / Center for Human Emergence
Who is offering this telesummit?
Hosts of this special event are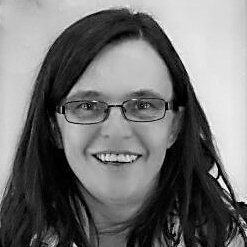 Bettina Geiken
Bettina Geiken, German/ Belgium, combines an education as a natural scientist, the structuredness of an EU-project manager and the heart-felt inspiration of a trainer for personal leadership with the systemic and evolutionary view on life and the consciousness that guides it.
more
 She combines her wide range of skills with a good sensing capacity of what is emerging and wants to come into being. Her purpose is to contribute to sustainable and conscious development on our planet in all possible ways. She has many years of experience in the sustainable development projects for the public sector, environmental organizations and educational institutions in Europe and the Mediterranean. Bettina is a co-founder of the "Social Architect Community of Practicing". As a social architect, she deliberately wants to co-create shaping the future consciously and be in service to social innovation and transition to a thriving humanity. Her innermost driving force as a coach is to support individuals and teams with clarity and appreciation to discover and manifest new possibilities of social and personal change.
Ingrid Schneider
Ingrid Schneider, Germany, works and describes herself as Social Architect, a person who creates conditions and enables transformational change in complex situations. She brings this quality to her work with the CHE as well as in her other professional work.
more
She is a member of the core CHE team in Germany since 2012, co-designer of the online program "Social Architect" and part of the teaching staff. Educated as a minister in the protestant church in Germany, trained as coach and in organizational development she works in transformational ministry in the church as well as consultant and certified coach for Spiritual Intelligence (SQ21).
Living in a world that is facing major global challenges she is inspired by the idea that we as human species can support the paradigm shift that's needed to grow to our full human potential.
Claudine Villemot-Kienzle
Claudine Villemot-Kienzle, French/ Germany, Social architect, facilitator and consultant for transculturalism and value systems in organizational and global contexts. Co-Founder of the Center for Human Emergence, Germany – Austria – Switzerland, an organization for designing societal evolution and shaping the future of cultures based on an integral and holistic approach.
more
 The focus of her work lies in interdisciplinary co-creation and integration of different fields of the social body such as art, social sciences, technologies, economics, healthcare….Her vocational arousal focuses on the unique global paradigm shift we are entering at the threshold of a new world order. To facilitate the transition she has initiated the conception and development of a fresh and unique curriculum as "Social Architect". People acquire evolutionary core competencies to address efficiently and wisely the complexity and diversity of our global challenges in the 21th century. Member of the "international Spiral Dynamics group" led by Dr. Don Beck, Certified Trainer for "Spiral Dynamics integral".
Certified "Agent of Conscious Evolution" by Barbara M. Hubbard.
She also works as a choreographer and artistic director. She is co-founder of the "artLAB Cénacle de fous" an artist lab, that commits to overarching, interdisciplinary research and experimental design beyond the established artistic divisions.
We are members of the Center for Human Emergence D.A.CH. And we are dedicated to support you in building evolutionary competencies to easily navigate complex human ecosystems!
For further information about our work go to www.humanemergence.de/en